Welcome to The Club Med Cocoon
Great news – you can still experience Club Med's convivial all-inclusive offerings and 'Must Try' experiences within its self-sufficient and low-density resorts, perfectly suited for safe distancing and allowing guests to stay within a safe haven - the 'Club Med Cocoon'.
Introducing the Club Med Cocoon
The Club Med experience is still 100% here with a new normal in health and safety expectations. Our Safe Together Program, developed in partnership with Ecolab, a global leader in hygiene and infection prevention solutions, you can enjoy your holiday with ease as all activities and facilities have been adapted to suit the current climate. These hygiene measures will be communicated throughout the resort - from arrival and reception, public areas and rooms, dining and resort activities, to kids' facilities, entertainment, and staff operations.
So, all you need to focus on is your ultimate holiday program: relaxation and adventure with peace of mind.
An open-air natural environment
Surrounded by nature across beachfronts, forests and mountains, our low-density resorts offer plenty of space to practice social distancing, with only 10% of the total site surface developed upon.
You will be able to immerse yourself in endless possibilities and experiences while remaining safe whether you want to adventure into the wild, relax on secluded beaches, or even learning a new skill at sea, as there are plenty of spacious outdoor areas and activities to indulge in.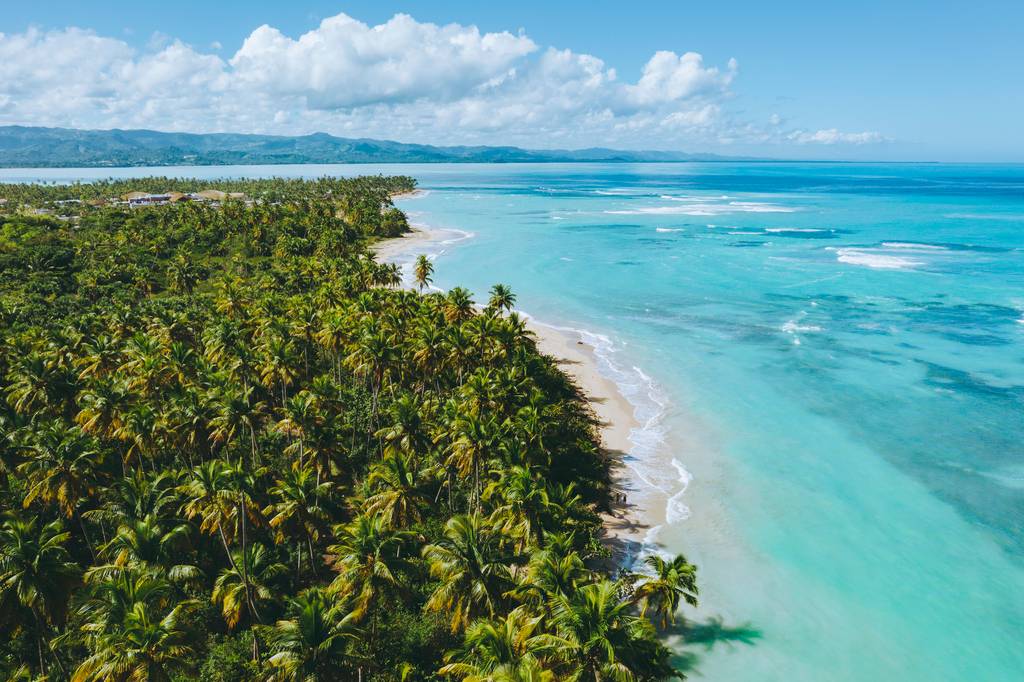 Must-try experiences in the Club Med Cocoon
Yes, Club Med is well-known as being the widest reaching sports school in the world, and that hasn't changed.
Whether you're looking for a bit of fun or to perfect your skills, you still have plenty of choices for all ages: archery, yoga, golf, tennis table, hiking, biking, mountain biking, water sports and flying trapeze – yes, even our trapeze!
Practice yoga or Zumba in the sunshine without worrying about accidentally run into your neighbour. Outdoor activities will be prioritised and may have a maximum capacity limit. Excursions in smaller groups will be available to explore the surrounding natural environment and local culture.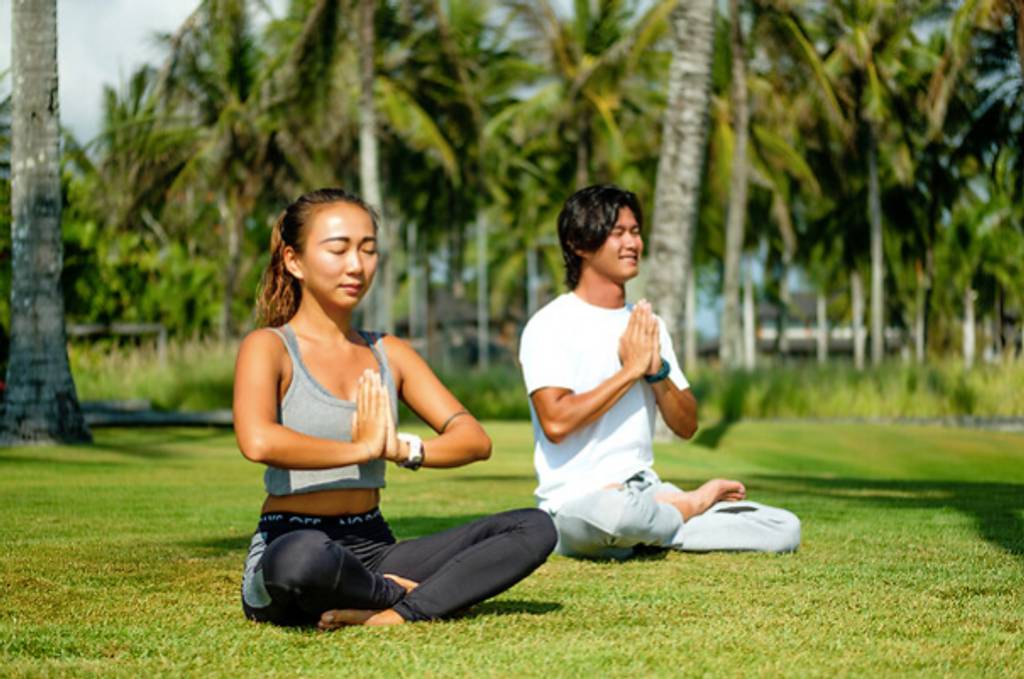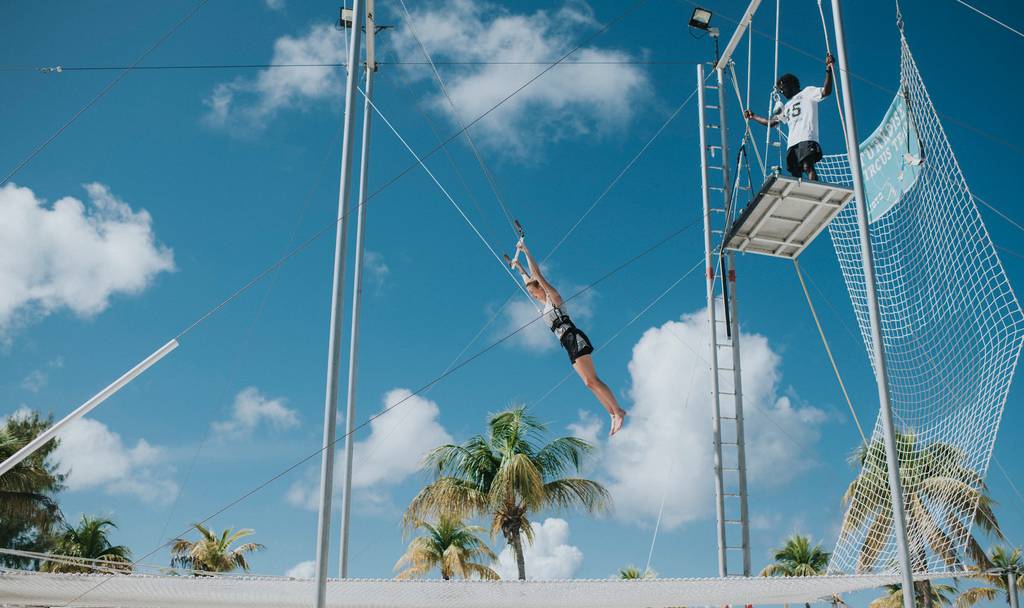 An "à-la-carte" service dining 
We are doing our best to give your holidays even more flavour. The **restaurants' hours **have been extended to allow plenty of time for all guests to enjoy while being socially distant and for temperature checks to be conducted before entering the restaurants.
We've replaced the buffet for a more personalised service. You will find all the pleasures of the table with individually portioned dishes served by our chefs or our restaurant team stationed at self-service counters to plate you up. Some of our resorts offer a QR code system for you to order food and drinks. Fast and effective!
And between us this new organisation means more dishes per minute and a wider range of meals. Drinks will be mostly served at the table by the staff.
And the cherry on the cake, you will find more outdoor seating, a perfect way to enjoy the sunshine while eating.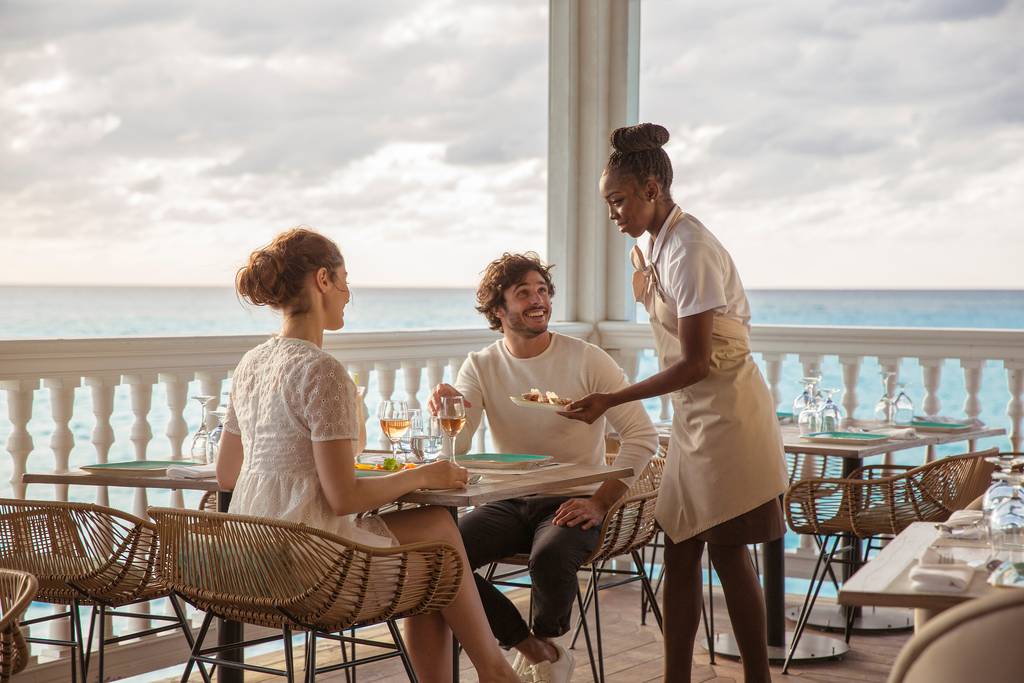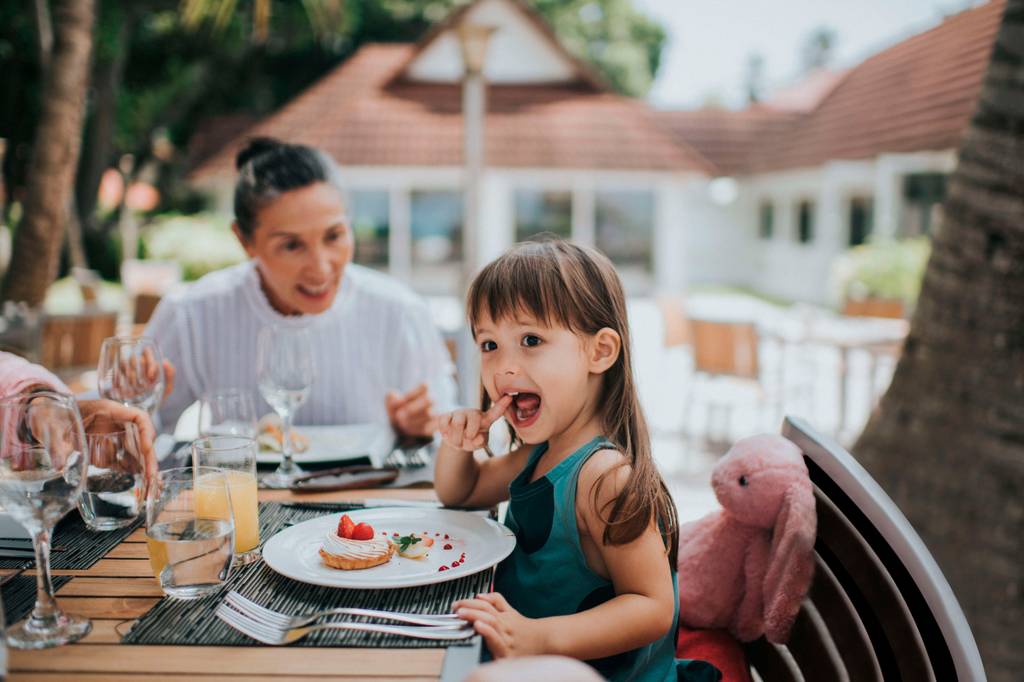 We know you miss Crazy Signs, and we promise they're still on. Safely distanced, yes, but still just as crazy.
The atmosphere has been reimagined for families and couples to participate in, with a range of enjoyable lifestyle experiences all day long to replace the usual single show.
Enjoy a varied entertainment program such as visual shows, live music show, DIY workshops, events specially designed to get families and couples to come together.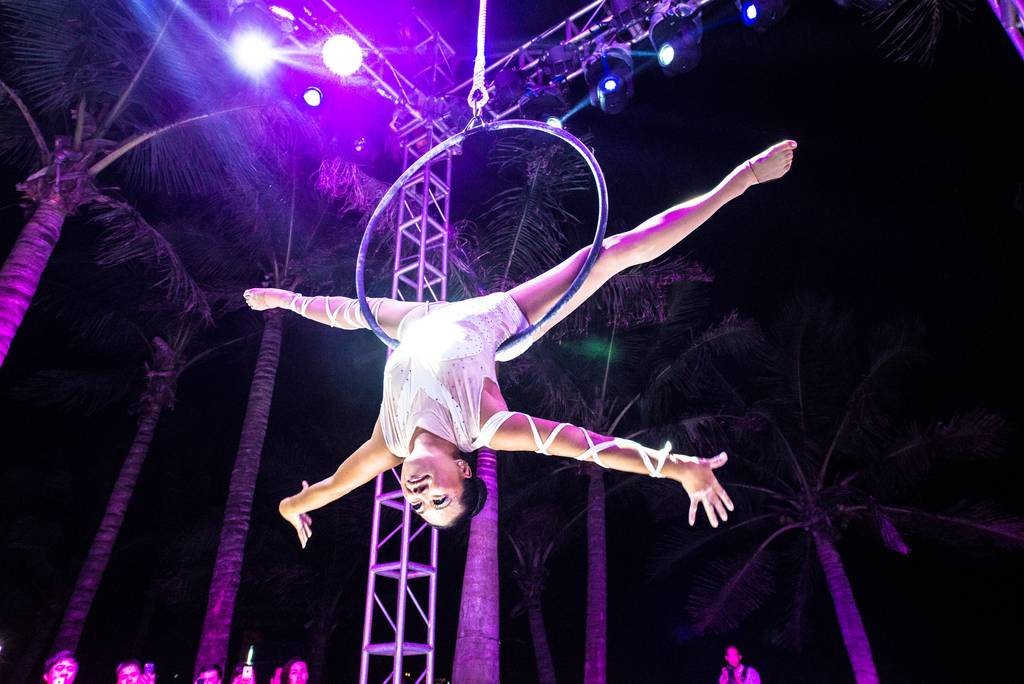 One of the most raved about facilities in Club Med is ready to welcome your children in the best possible conditions. They will be in smaller groups with even more outdoor activities. It means more G.O's to pamper your kids for more unforgettable memories.
Whether children are 4 months or 17 years old, the G.O's will provide them with activities adapted to their age and each Resort's environment, so they can have fun in nature and enjoy the fresh air.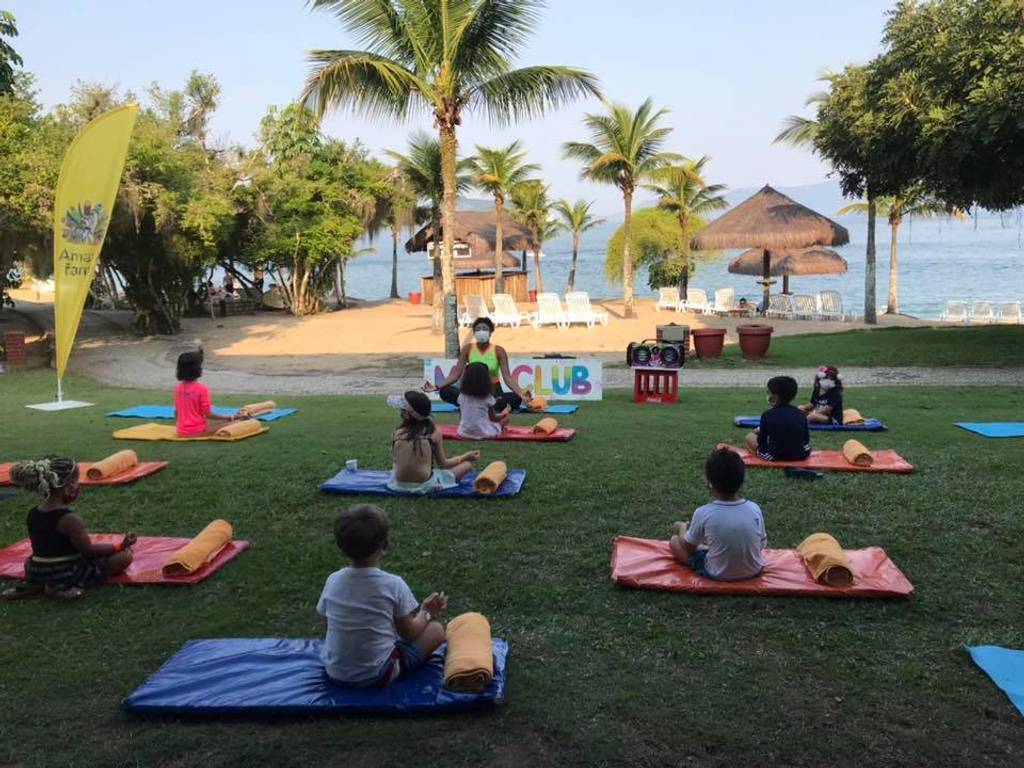 These new measures allow better control of hygiene practices and for you to relax with peace of mind. We can't wait to welcome you again.
Discover Club Med Kani, Maldives, a fun-family retreat experience.
To turn your holidays dream into reality meet us here.