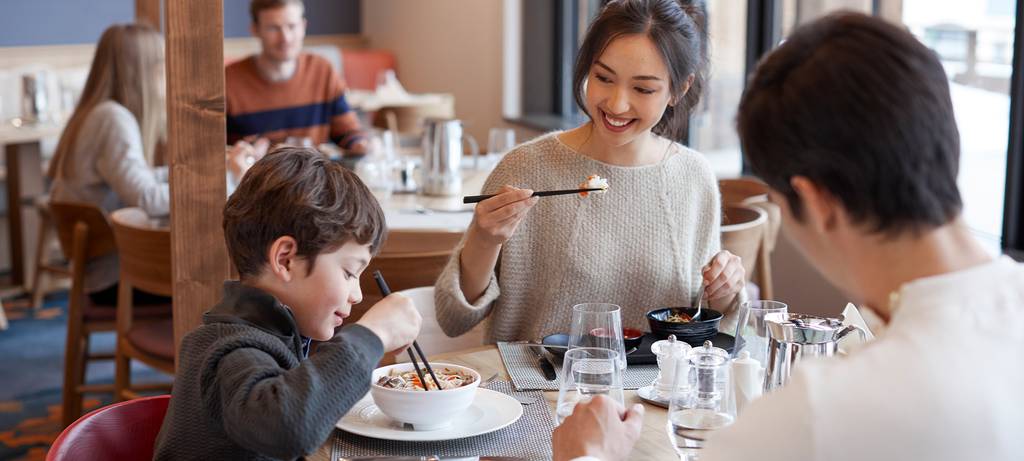 DISCOVER AUTHENTIC MOUNTAIN ART DE VIVRE
Our main restaurants are a mix of self-served corners and on-demand cooking stations offering the best local delicacies along with international fare, healthy choices and sweet treats.
Fancy some local flavours? Our specialty restaurants offer the finest local cuisine, serving you the amazing dishes of your surrounding destination, whether it be cheese fondue at the European ski resorts or Japanese barbecue at Club Med Sahoro Hokkaido!
Our chefs are there for you mornings, lunch times and evenings. From cheesy tartiflette and fine wine in Europe to fresh sushi accompanied by sake in Japan, let us take you on a tasty adventure.