Our Resorts in the Maldives
Our All-Inclusive resorts in Maldives are perfect for a great adventurous family holidays and couple romantic, all-year-round. From beach holidays in Kani in our private sea-front villas, to spa holidays in the Finolhu Villas, our Maldives resorts have it all. Browse our All-Inclusive Maldives holidays & get yourself ready for the sunshine!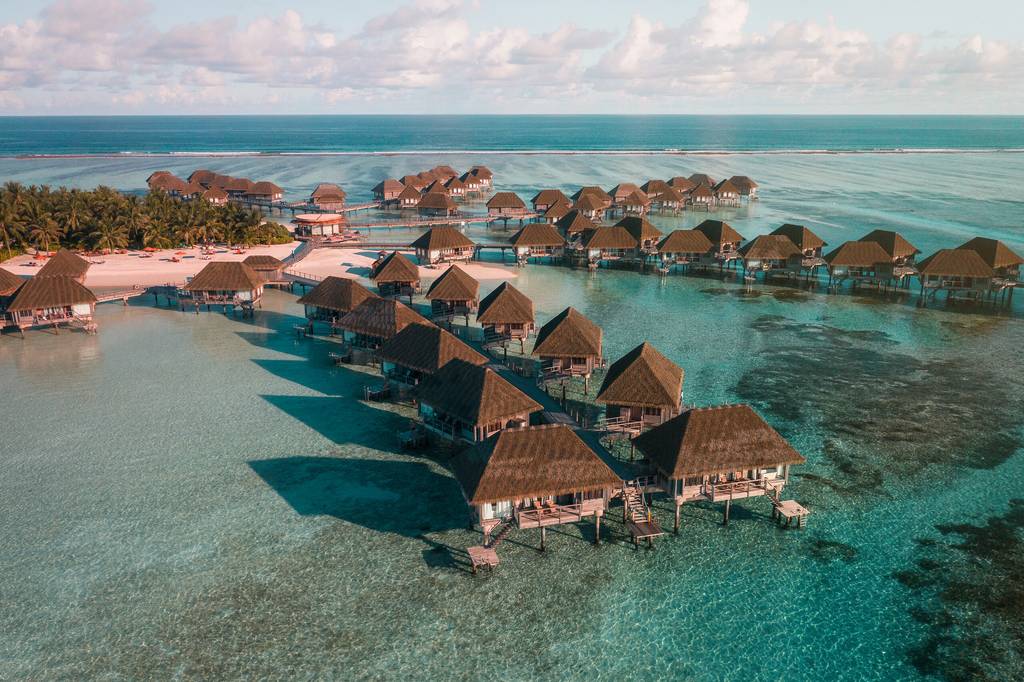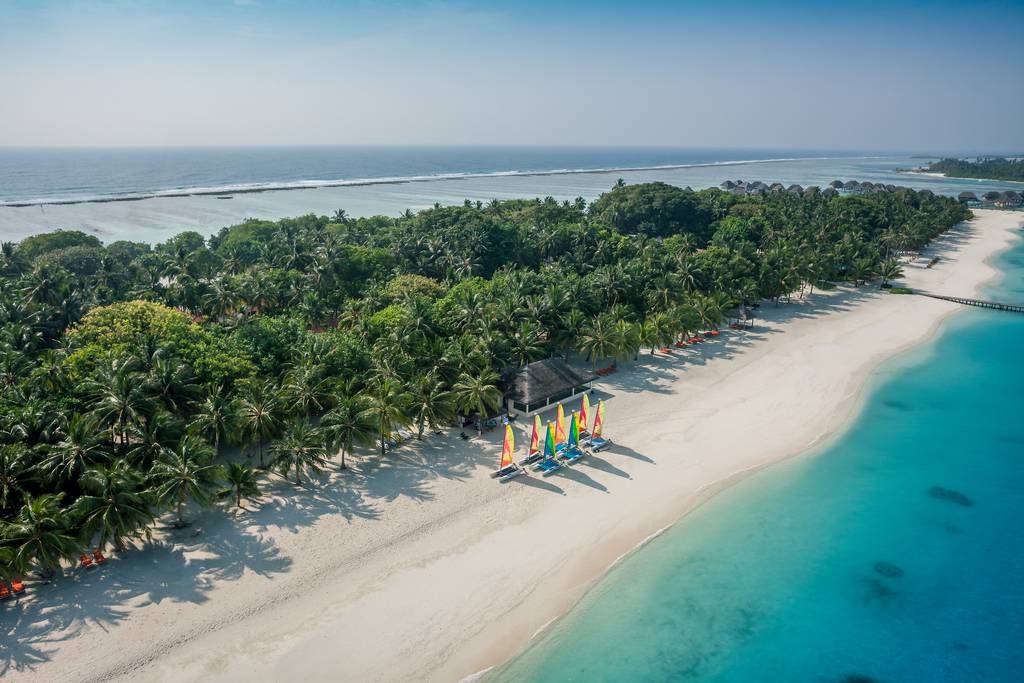 Maldives Highlights
Exotic family adventures or romantic getaways on your very own island paradise
• Perfect location for honeymoons and romantic getaways
• Great for adventurous family holidays
• Idyllic spa and wellness retreats in paradise
• Take a trip to Malé for a taste of Maldivian culture
• Swim with tropical fish, turtles and manta rays
• Enjoy a plethora of water sports and island fun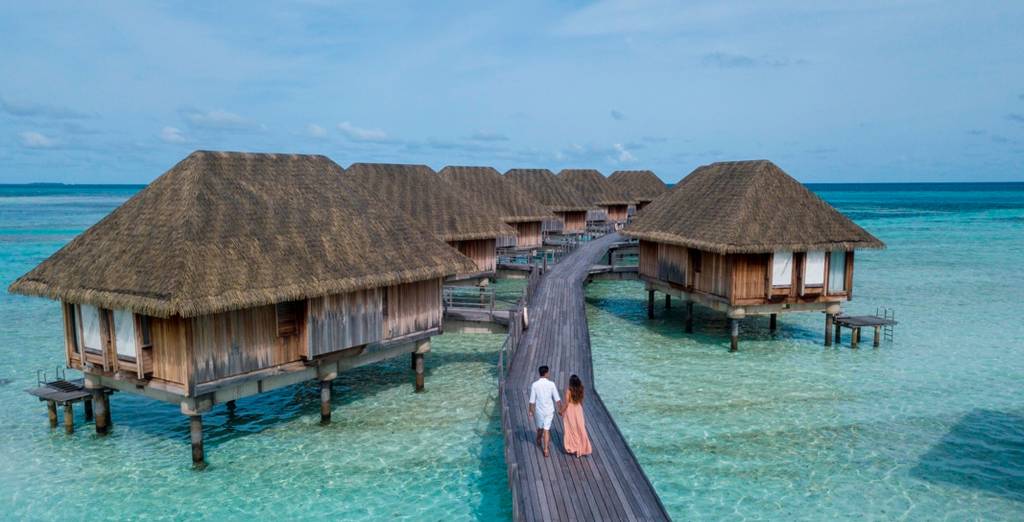 Jewels of the Indian Ocean
With swaying palm trees and glittering turquoise waters, the Maldives are the definition of an island paradise. These tiny coral islands with their shimmering beaches and fragrant gardens, make the perfect family holiday for adventurous families or a picturesque tropical retreat for couples looking for a romantic hideaway. Discover our best resorts in Maldives.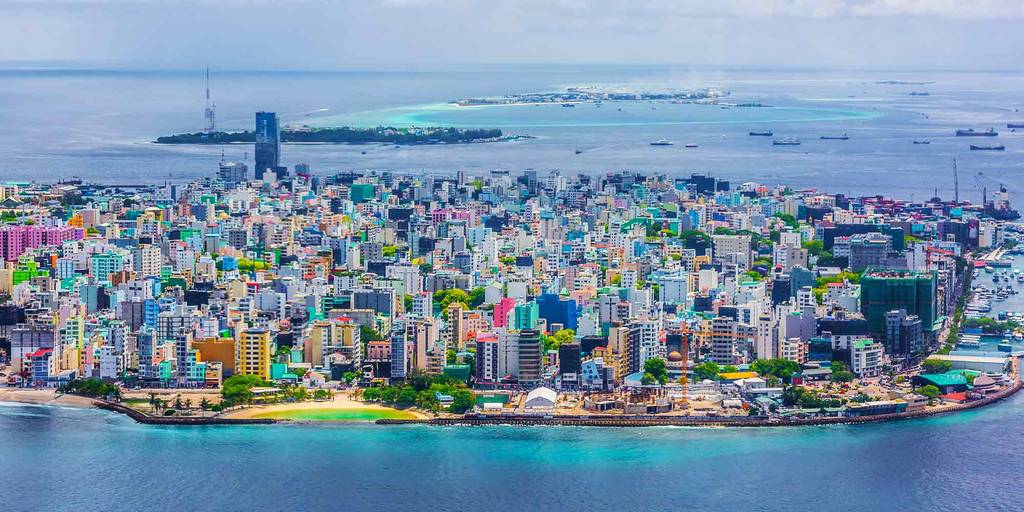 Fishing villages & spice markets
The bustling capital of Malé offers a lively change of pace to the islands, with scooters zipping between brightly painted buildings and elegant mosques. Barter for sea-fresh tuna at the Malé fish market, pick up aromatic spices to impress your dinner guests back home, or catch a Bodu Beru performance on the beach.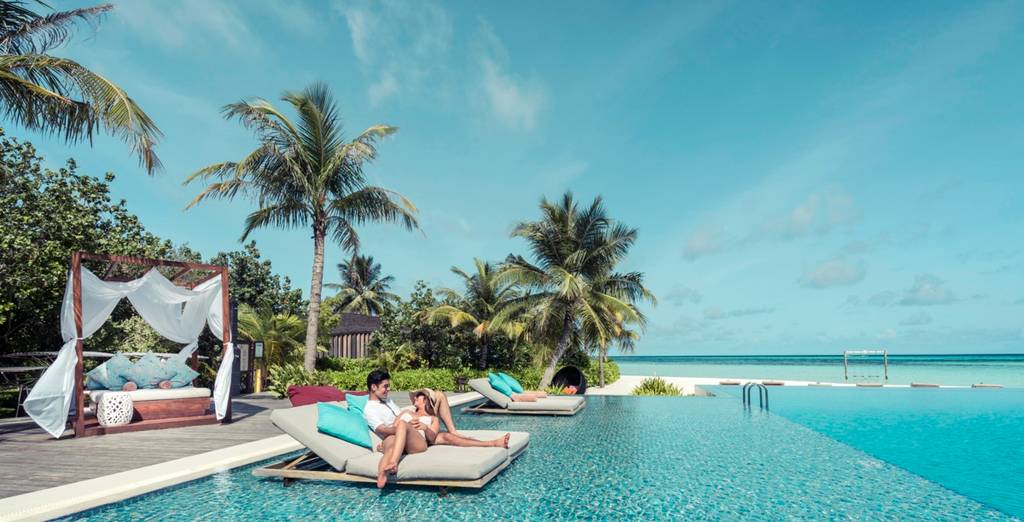 Each resort sits on its own private island and there's a wide selection to choose from, whether you're looking for a family-friendly resort, wellness retreat or luxury overwater suite. Expect sailing, water-skiing, big game fishing and some of the best diving and snorkelling in the world. Swim alongside tropical fish, manta rays, sea turtles and even majestic whale sharks on your all-inclusive holiday in paradise.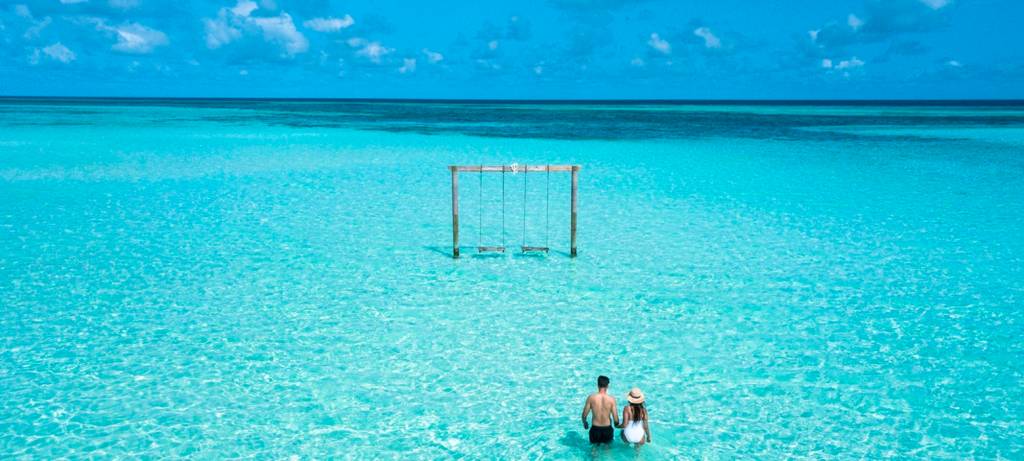 • Airport: Male Airport
• Currency: Maldivian Rufiyaa (MVR)
• Best months to visit: Jan - Apr
• Well Known for: Beautiful beaches
• Languages: Dhivehi & English widely spoken
Discover the Maldives
Luxury, calm and exquisite beauty is what you can expect from an all-inclusive stay in the Maldives
Dozens of atolls, resorts located on the best islands, translucent waters, multicoloured fish and deserted beaches... You're in the Maldives, a little piece of paradise in the Indian Ocean.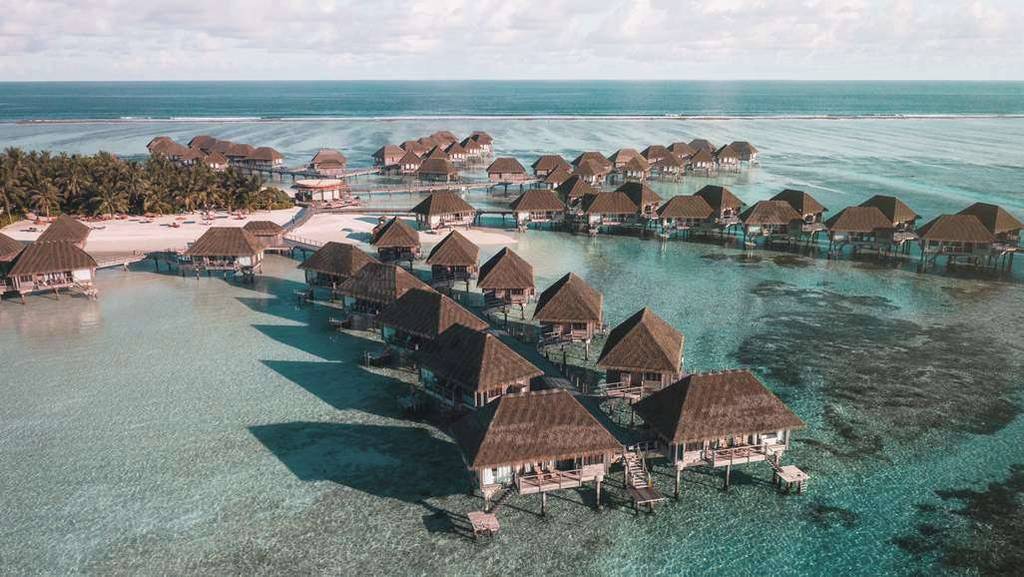 Your stay in the Maldives, here in the heart of nature at its most sensuous and romantic
On honeymoon or in search of a journey that's truly timeless? Head for the Maldives. This small country made up of 1200 islets, just 200 of them inhabited, is a natural treasure. On one of the uninhabited islets, enjoy an all-inclusive stay in the Maldives with just coconut palms, fine sand and whispering waves for company. From Club Med Kani or Club Med Finolhu Villas resorts, visit the islets by seaplane, enjoying a bird's eye view of the colourful lagoons and coral reefs.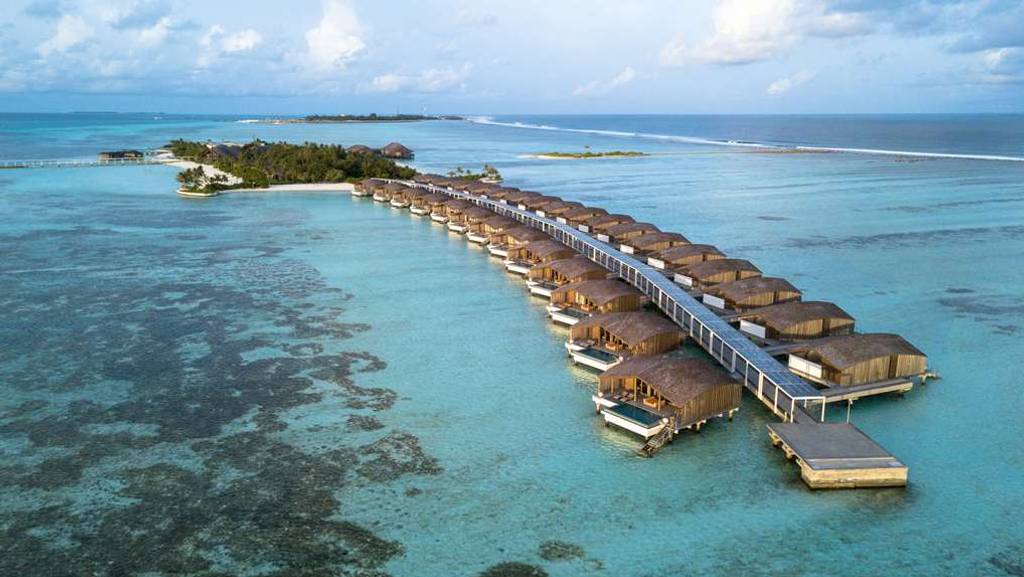 Dive into the discovery of a myriad of treasures
Leave the air and head for the ocean. Your stay in the Maldives continues with a trip to Ari Atoll aboard a glass-bottom boat: ideal for observing the aquatic ballet of fish dancing around the coral reefs. Then dive into the waters off North Malé Atoll at Manta Point for some unexpected encounters during your all-inclusive stay in the Maldives: just opposite the atoll of Club Med Finolhu Villas resort, you can swim with the manta rays if you are lucky enough. Completely harmless, they'll be happy to come up close and say hello.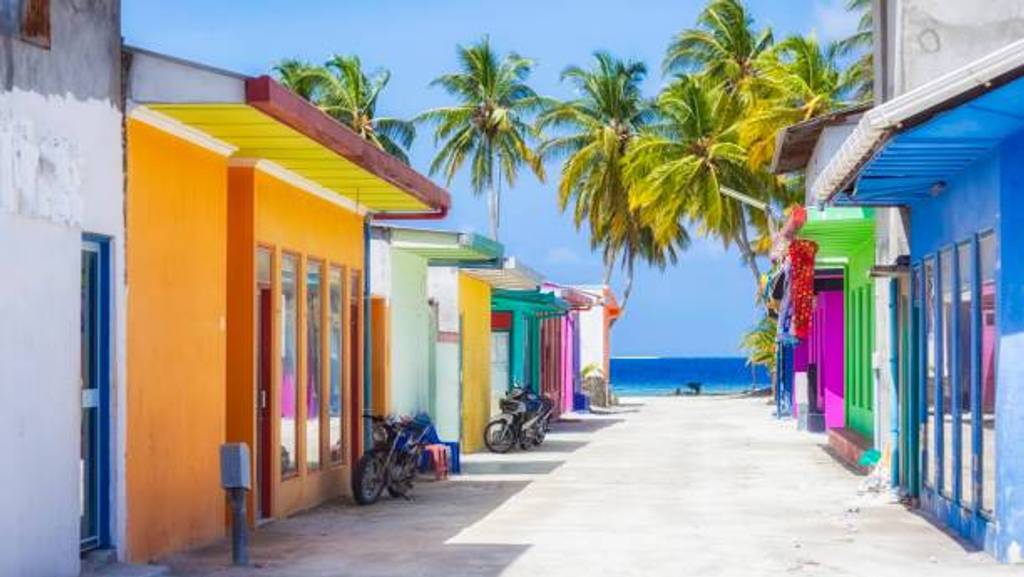 The welcome and warmth are all included: that's what makes a stay in the Maldives so authentic
Much more than just an idyllic setting, the Maldives have an identity forged by a range of different influences. In Malé, which in Sanskrit means "big house", the Maldives National Museum bears witness to the Indian, Muslim, Buddhist and Portuguese civilisations that live side by side in the country. Malé is also an island of traditions, as you'll see for yourself at its picturesque market: around stalls of exotic multicoloured fish, folklore and trading rituals provide a real spectacle for you to enjoy every day. A spectacle that's tinged with the kindness of the locals who'll welcome you into this "big house" and provide some great tips on where to savour grilled bonito or help you seek out a secret islet. Everything you need to make your stay in the Maldives even more memorable.