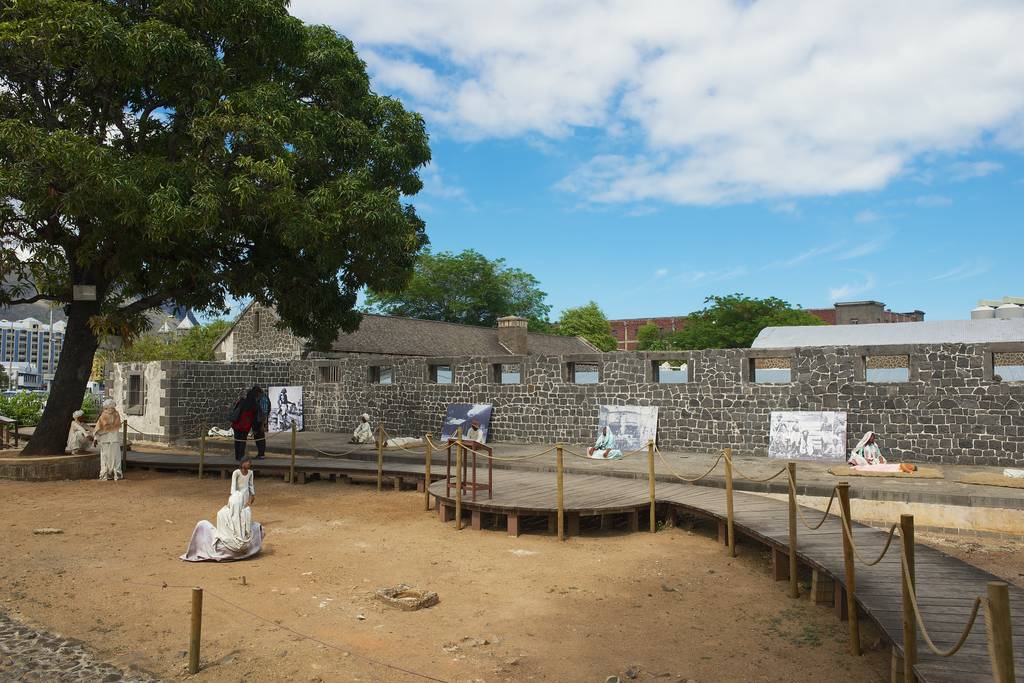 An island with multiple influences
Mauritius Island has a mixed heritage, with influences from Dutch, French and British colonisers. India and China have also influenced the local food and culture. You must not miss a tour of Port-Louis if you wish to explore this multifaceted Pearl of the Indian Ocean. Some landmarks in Mauritius Island testify to its multicultural past. These include the Aapravasi Ghat Fortress – which was built by the English and housed the first migrant workers from India, or the ruins of the Dutch-built Frederik Hendrik Fort. Visit the central market which abounds in colours, perfumes and exotic flavours.
Château de La Bourdonnais - a beautiful colonial residence surrounded by a green park - is one of the top destinations in Mauritius Island that testifies to its rich heritage. Another great destination is Sir Seewoosagur Ramgoolam botanical garden in Pamplemousses, which was created in 1735. It is the first tropical garden in the world and was built on 37 hectares. You will surely enjoy an enchanting time exploring its water lily pond, screw pine alleys, royal poincianas and about one hundred species of palm trees including talipots. Explore the flavours of Mauritius Island when you visit the Chamarel Rum Distillery and the Rault Biscuit Factory.