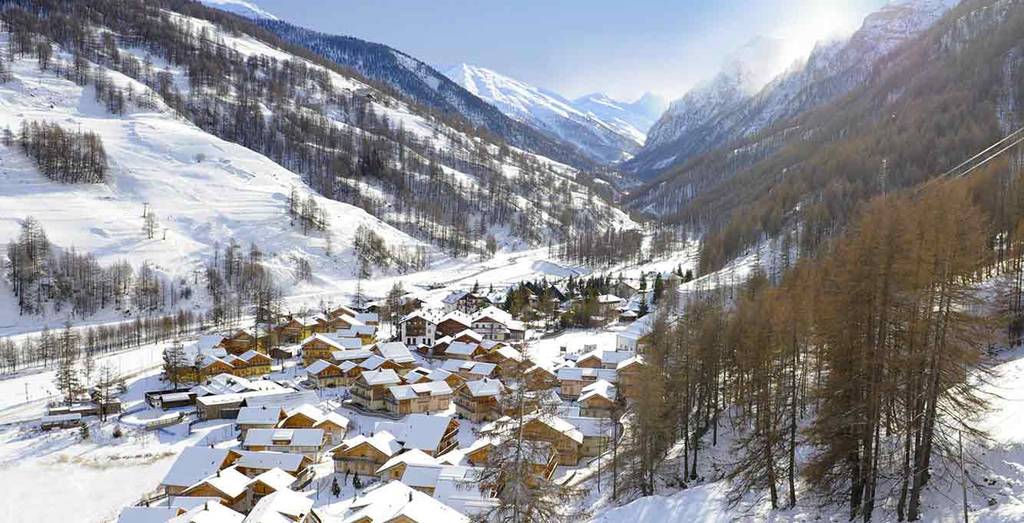 For the family: Pragelato, Italy
Ski area: La Vialattea
Slopes: 440km of slopes: 42 black, 118 red, 54 blue, 30 green
Taking the whole family skiing can be a magical, yet also stressful experience, and finding the right child-friendly resort is easier said than done. Luckily, Pragelato has a little bit of everything. The beautiful, family-focused resort is laid out like a village, with quaint chalets dotted around the hillsides forming the perfect setting for local exploration.
Many ski resorts can feel crowded and hectic, but what makes Pragelato especially perfect for a family trip is just how quiet, untouched and secluded it is. When walking through the picture-perfect surroundings, it can feel like you're the only people there, making the whole trip completely unforgettable.
But don't be fooled by the small, close-knit nature of the resort; it's actually in the heart of The Via Lattea (Milky Way) – the second largest ski area in Europe – which hosted the ski-jumping and cross-country events at the 2006 Turin Winter Olympics. With the recently built cable car, you can get to there from the town in no time.