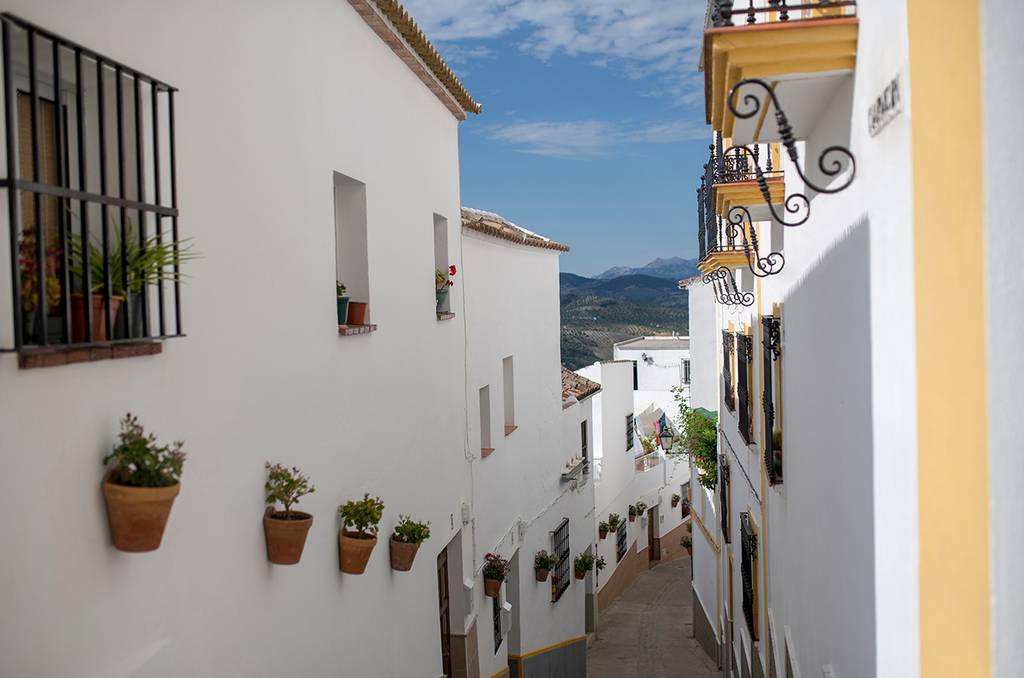 Wander around the old town
Although a very modern resort, Marbella also packs in a lot of history. Away from the ultra-yachts and ultra-rich there is a maze of fascinating cobbled streets to be explored in the old town. This area originates from the time when the centre of Marbella was a Muslim settlement but its history actually goes as far back as Roman times.
The first thing that strikes you is the lovely architecture of whitewashed housing and terracotta roofs, many of which are decorated with fresh flowers. You will find that the locals are very proud of their town and everything seems clean, spotless and shiny.
The best place to start is the central 15th century square of Plaza de los Naranjos where you can enjoy a relaxing coffee amongst the orange trees. From here it is just a short walk to Marbella Castle to look at the ruins and discover the stories. Follow this up by posting in front of the fortified walls of the Alcazaba that used to protect the town from invaders. Amongst the streets of the old town you will also come across The Magistrate's House with its delightful gothic muslim architecture. There is also a very good restaurant on the bottom floor of this building.
Tick off a few more charming squares on your walk including the bustling Plaza de la Iglesia, Plaza de la Victoria and Plaza África. Visit one of the parks that offers a charming stroll through lush vegetation. Stop for tapas at a little restaurant and meet the friendly locals. Above all, try to get lost in the cobbles and use fate to find your own unique part of old Marbella.